Whether you're tinting for privacy or to keep the sunlight at bay, auto window tinting is in high demand. Sun Control Inc is here to deliver products and applications that get the job done and look great on your vehicle, so you can hit the road with the right tint for your needs. Our experience with auto window film in West Virginia is extensive, and we understand everything from the application process to the laws governing tint degree.
Private vehicle window film


Looking to customize your car? Need to protect your genuine leather interior from UV light damage? Want to prevent people from peeking through your windows while you're away? Auto window tinting in West Virginia is the answer.
Sun Control Inc specializes in providing auto tint to your private vehicle, within the acceptable realm of legal tint limits. We can help you tint for privacy, UV protection, and more, based on your needs. Just speak with us about the look you're trying to achieve and we'll be happy to apply our expert knowledge on vehicle window film to your car.
Fleet vehicle tinting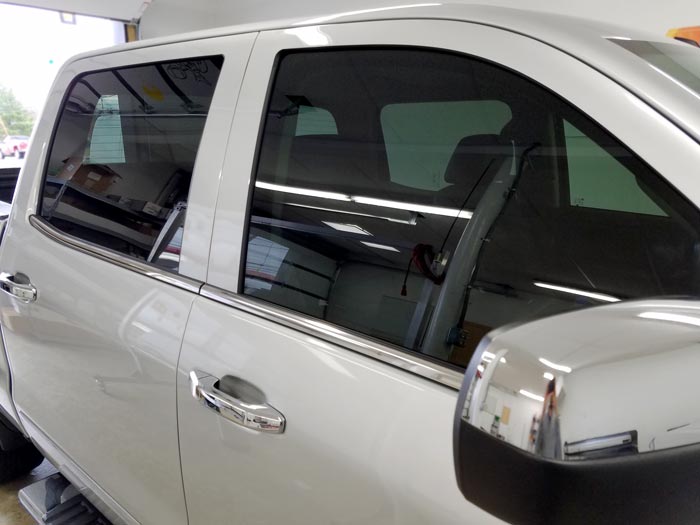 Fleet vehicles are always on the road, taking undue abuse from the harsh sun. Moreover, even when they're not being used, parking in exposed lots or driveways can leave these vehicles further exposed. Sun Control Inc is here to help protect your investment in a fleet, with vehicle window tinting in Hurricane, Putnam County, and Teays Valley, WV.
We offer bulk auto window film for fleet vehicles to help protect and preserve their interior over the long term. Not only will this keep your upholstery looking prim and professional, it'll also reduce sun exposure for anything else in the cabin—including your drivers! Moreover, tint can obscure the vision of anyone peeking into your vehicle, looking for valuables to steal.
Vehicle window tinting is a smart investment, and choosing Sun Control Inc to apply that tinting is a great way to reap the full value of that investment. Contact us today by calling 304-562-4722 for more information on car, residential, or commercial window tinting about how we can assist you.